Can You get a Dui on a kayak?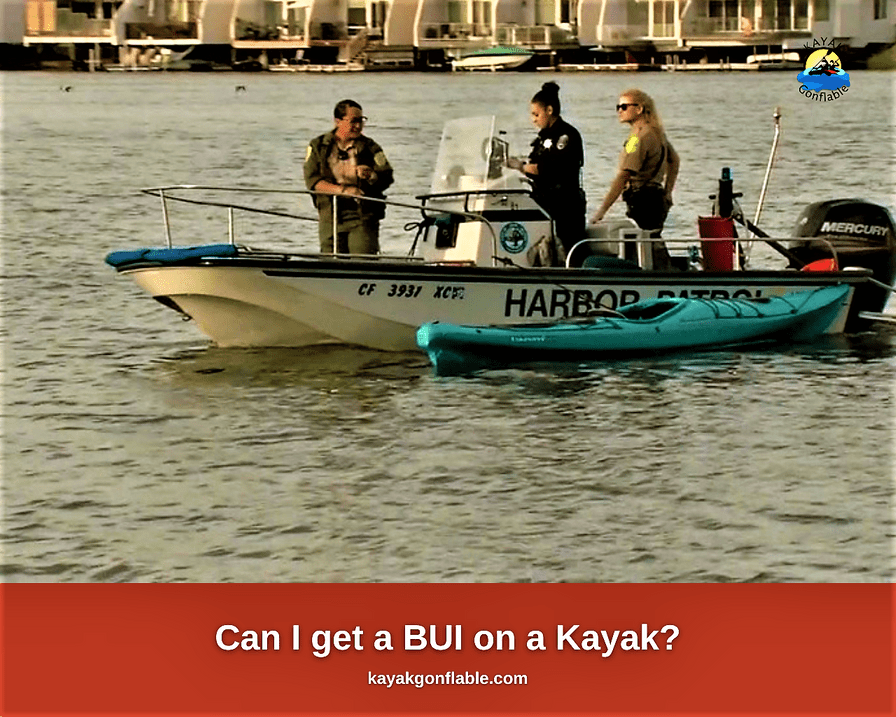 Can You Get A DUI On A Boat or Kayak?
We can both agree that driving on the road with little alcohol in our veins, and much remaining in the bottle is a very dangerous, irresponsible, and illegitimate act. 
You may be wondering, as a kayaker, if having a few bottles of beer or alcoholic wine is illegal, and if it can get you a BUI. Many kayakers never considered the question. 
Kayaking "toys" are often regarded as "vehicles" on public waterways as motorized boats, therefore kayakers, like you, are subject to the same laws. To then answer the question of whether you can be charged for DUI or BUI? The answer is a resounding "yes". Shocking, right?
I have always found people who engage in watersports and water-related recreations interesting but I was really surprised to learn that you can get a BUI while I was researching this article too. 
However, kayakers enjoy varying freedom, depending on which country you're in, and which state you're in.
Boating Under Influence (BUI): Meaning and Similarities With DUI
Simply put, BUI means "Boating Under Influence" just like its counterpart, DUI, "Driving Under Influence". As BUI applies to operators of water vessels, DUI applies to drivers of vehicles on land.
Although one might easily think that since DUI is often synonymous with "Drinking and Driving", BUI should follow the same path- bearing "Drinking and Boating". This is not so.
Alcohol is just a part of what BUI is all about. For instance, if you get a BUI in any state, it simply means you're operating a water vessel under the influence of a substance that impairs you from effectually and safely navigating your vessel.
The substance may be any beer, alcoholic wine, vodka, marijuana, prescribed cough medicine, or any other sleep-inducing medicine. If law enforcement believes your judgment can be impaired, and that you may put your life or the lives of others in danger, you may be charged for BUI.
There is, technically, no difference between a BWI and BUI. Different states use distinct wording to explain the same act, that is, to show that operating water vessels with an impairing substance in the blood is illegal. BUI simply means Boating Under the Influence, while BWI means Boating While Intoxicated
What Does Law Enforcement Regard As A "Vessel"?
There are a lot of complications when interpreting BUI laws for the word 'vessel', since watersports and recreational water activities got attention in a short time, laws and regulations have barely kept up.
The implication of this is that law enforcement officers have to use their discretion on many occasions when they encounter a kayak operator who is probably under alcoholic influence.
Although some states exempt operators in manually powered or non-motorized kayaks from these laws, in most cases an officer may treat you as being under the influence if you drink in a kayak with a trolling motor, just as he would treat another with a fishing boat.