Which Kayak Keel Guard Is Best?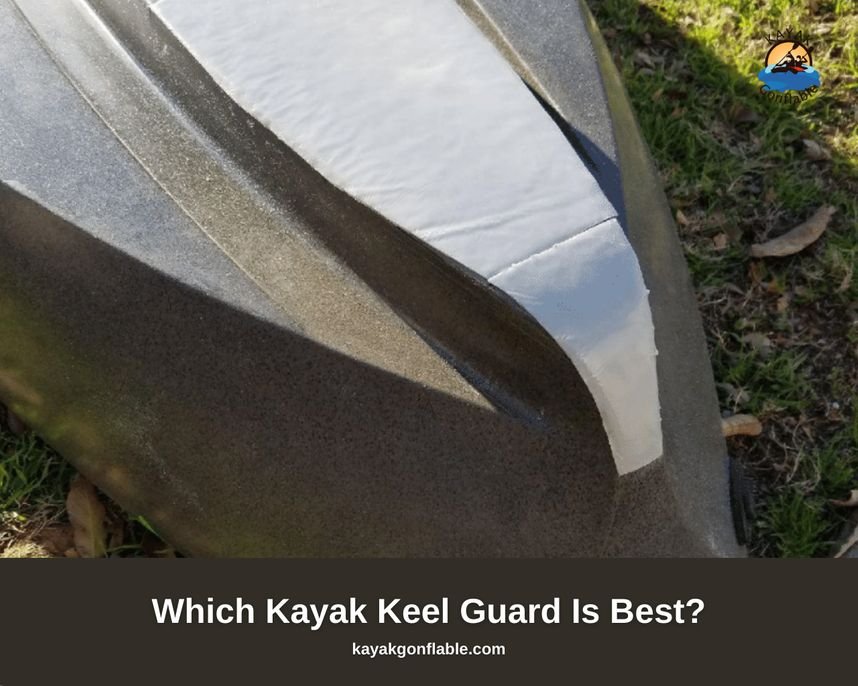 Add a header to begin generating the table of contents
Here Are 2 Recommended Kayak Keel Protectors
The Keel Protector for kayaks is an excellent method to safeguard your investment. It's a thick rubber that perfectly adapts to the kayak's keel. It is made with contemporary technology to tackle non-stick issues caused by insufficient protectors such as duct tape, and it is simple to install. Cleaning the hull of your kayak with acetone rather than alcohol is recommended.
The Gator Guards Patch (High Quality Fiberglass Reinforced Repair Patch)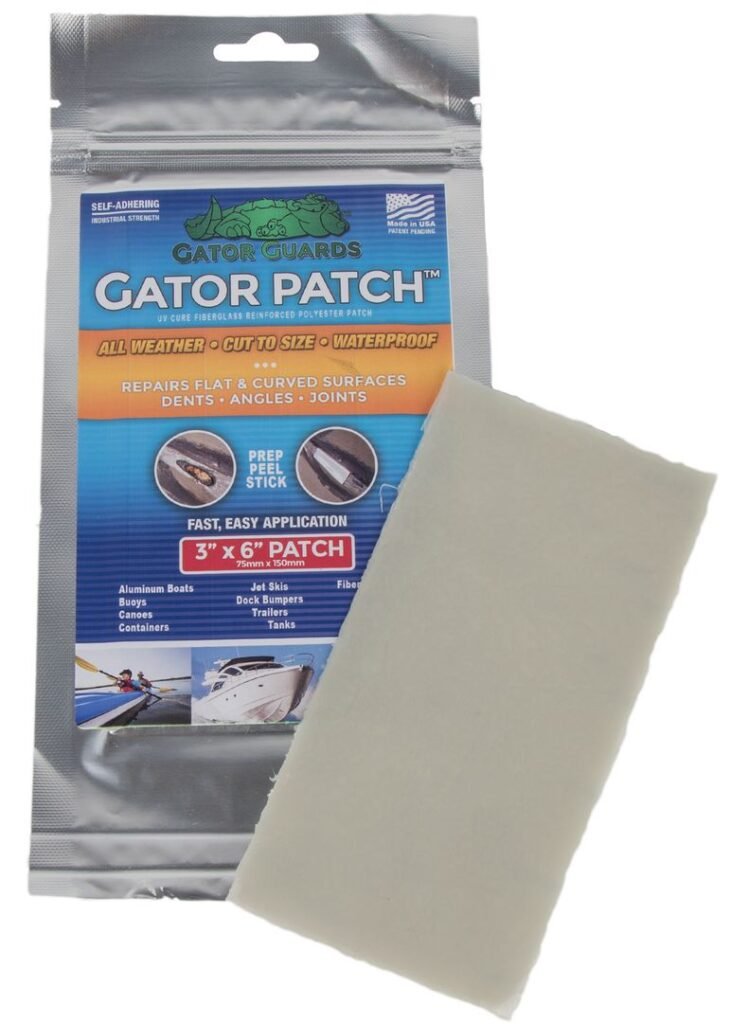 When utilized as a kayak keel protector, the Gator Patch provides long-term protection for your investment. It prevents your kayaks from cracks. 
Using a Gator Patch instead of numerous layers of duct tape, which will not cling properly to your polyethylene kayaks and will frustrate you, is the simplest insurance on your costly kayak since it protects it from drops, skids, concrete boat ramps, and parking lots.
A Gator Patch is a Fiberglass Resin Patch that physically and chemically adheres to your kayak or canoe, cures in under an hour in UV sunlight. An easy-to-use application that provides long-term protection. 
Cut strips for a kayak keel guard to allow you to drag your kayak up onto the beach or into parking lots and boat ramps. It can be trimmed to fit any worn areas and used as a skid plate as necessary. 
Particularly on the large front and back areas of the bottom found on NuCanoe, Diablo, Hobie, Bonafide, Wilderness, Old Town Kayaks, and other big-bodied boats. 
Additional layers of Gator Patch may be needed on hulls weighing more than 100 pounds to improve the thickness of the protective material on the heaviest wear areas and extend the lifespan. The Gator Patch is an easy prep-peel-stick solution for your damaged plastic kayak. 
It will get you out on the water in less than an hour and will repair the fracture or hole in your Kayak permanently. It's also possible to sand it down and paint it to match the rest of your canoe or kayak. It's a simple and long-lasting polyethylene repair solution.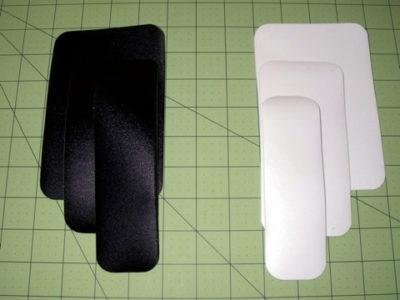 KeelEazy is a self-adhesive (peel and stick) strip that provides a long-lasting surface where abrasion is a problem. It's ideal for kayak keels, but it's also used on boats, canoes, jet skis, vehicle doors, and more. 
Traditional fiberglass tape with a gel finish is heavier and weaker than this peel-and-stick substance.
KeelEazy Strips may be implemented to fiberglass, polyethylene, thermoformed ABS, and steel surfaces and molded over-complex curves the usage of a heat gun. 
It takes only a few minutes to install; simply remove the backing and stick to your boat. A hot air gun can be used to help mold around tight corners.
Apply throughout the entire length of the kayak for maximum protection. Apply in smaller parts over high-wear areas, which may then be removed with a hot air gun when they need to be replaced. It's available in a range of colors and widths.
If you have a glass kayak, you should consider adding KeelEazy. It is cost-effective and saves time and money that would have been spent fixing your kayak. Love fishing? Protect your fishing kayak by getting one of our recommended kayak guards.
Fiberglass keel strips wear out almost as quickly as the original gel coat bottoms of composite kayaks when dragged over sand and pea gravel. For this type of wear, KeelEazy is far more abrasion-resistant than fiberglass or gel coat. Nothing, however, is strong enough to drag a kayak across pavement or plow into sharp rocks.
KeelEazy comes in two varieties – The "plastic" version is recommended for thermo-formed (ABS) and polyethylene (PE or plastic) roto-molded kayaks, while the "smooth" version is recommended for composite kayaks. 
Fiberglass, carbon fiber, carbon kevlar, and anything with a gel-coat finish are examples of such materials.
What Are Kayak Skid Plates?
Skid plates are an additional layer that is put to the keel of your kayak to protect it from scratches and help it achieve the toughness and durability it needs. Skid plates come in a variety of styles and are quite simple to install. 
The skid plates can be fitted on a new kayak to protect the surface from wear and tear caused by dragging and the impacts of the shallow water bed. It could also be used to avoid further damage to your kayak after a few scratches, as the keel is the most susceptible to harm.
Some kayaks are shipped without a skid plate, while others are equipped with one. It's crucial to recognize when it's the correct moment to add or change it in both circumstances.
If a kayak skid plate is already installed, inspect it from time to time. If you notice symptoms of deterioration or notice that it is no longer leveled with the hull, it needs to be changed because it will no longer protect the keel.
They are usually very durable, so you won't have to change them very often, but it's always a good idea to have one extra on hand just in case.
You might be hesitant to install a skid plate on your kayak because you don't want anything to detract from its appearance. You don't have to be concerned because the skid plate can be painted and customized to fit your kayak perfectly, leaving it looking as sleek as ever.
Depending on the type of skid plate you use, your kayak could gain 2 to 4 pounds.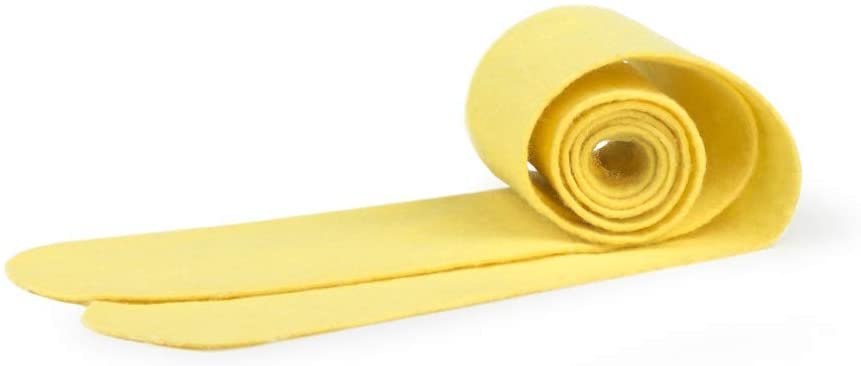 Installing Kevlar skid plates can help your kayak or canoe last longer by providing extra protection to the areas that are most vulnerable to impact and abrasion.
Installing Kevlar Skid Plates on the bow and stern of your canoe is a simple way to protect it against coastal scrapes and submerged rock strikes. 
Skid plates that are made of para-aramid needle felt with a woven scrim on one side are Kevlar skid plate. The material's intrinsic strength stems from the way the fibers are firmly woven together and its ring-like molecular structure. 
The skid plate is a strip of aramid felt that is resin-coated and put to the keel of your kayak to reinforce it.
The sides of your kayak should be taped and masked before adding your Kevlar skid plate to prevent the resin from running down the sides. Installing a Kevlar skid plate in a well-ventilated room and allowing it to cure, ideally overnight, is recommended. 
It should have hardened and be ready to use after an hour or two. Kevlar skid plates come in two varieties: one for composite kayaks and the other for ABS kayaks.
Made of Kevlar, this skid plate protects your new canoe or helps to restore the worn out ends of your older canoe. The Kit contains 2 skid plates, one for each end of your canoe, a two-part polyurethane resin system, Kevlar felt, sand paper and instructions.
Plastic kayak skid plates are constructed of plastic materials, as the name implies. A plastic kayak's advantage is that if the skid plate is broken, it can be readily replaced by unscrewing the bolt and removing it. 
It offers ready-to-use protection for your kayak. All you've to do is tighten the screws. There's no need to leave it to cure overnight. Plastic skid plates protect the keel of your kayak while you're on the move. It saves both money and time.
It is available in variety of colors and sizes. They can also be painted on to provide a perfect fit for your kayak's skid plate.
The hull is the most important part of your kayak. Remove all of the flare and accessories, and you're left with the hull. This is only the plastic shell for polyethylene kayaks: no seat, no other features. 
This component of the kayak's design determines whether it is stable or unstable, quick or slow, and everything in between.
As a result, it's critical to safeguard your hull. It is critical to clean the hull properly to safeguard it. Cleaning most hulls nowadays is a relatively simple affair. Protective coatings such as UV protection and a keel guard/skid plate are essential for extending the life of your kayak. 
Polyethylene boats deteriorate quickly in the sun, and even the most durable fiberglass composites will fade and suffer finish damage in a short time. The good news is that simply being on the water will not expose your kayak to much UV radiation; it's all that off-season downtime that is the true killer. 
Boats left outside in the heat and rain deteriorate quickly, and the damage is often irreversible. 
The easy approach is to store your boat indoors, away from the elements. It's also crucial to store your kayak in a way that prevents putting undue stress on the hull.
Indentations on plastic kayaks are symptoms of age, and most of the time deformations aren't a big deal until you notice a mushy, spongy feeling in the plastic, but they can be an eyesore. 
Finally, when you're out on the water, try to stay away from sharp, abrasive risks. Although avoiding abrasive risks is difficult, being cautious can help to reduce abrasive risks.